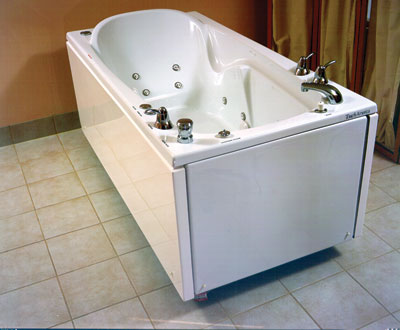 Additional Images (Click to see larger image)

- 10 High flow point-massage jets.
Fully adjustable in flow & direction.
- Textured bottom, meets ASTM code.
- Cable driven drain.
- System area 1-20 thermo air massage. Jets covered by air cap that sends out 6 streams of heated air, 300 watt heat, built in check valves for dry & clean plumbing lines.
- Simple touch self cleaning whirlpool system to back-flush all internal plumbing lines.
- LED digital mood lighting.
- Grab bars.
- Tub size 71.75" x 35.5" x 28"
- Optional features are available.